Southern Saddlebred Hires Judge From South Africa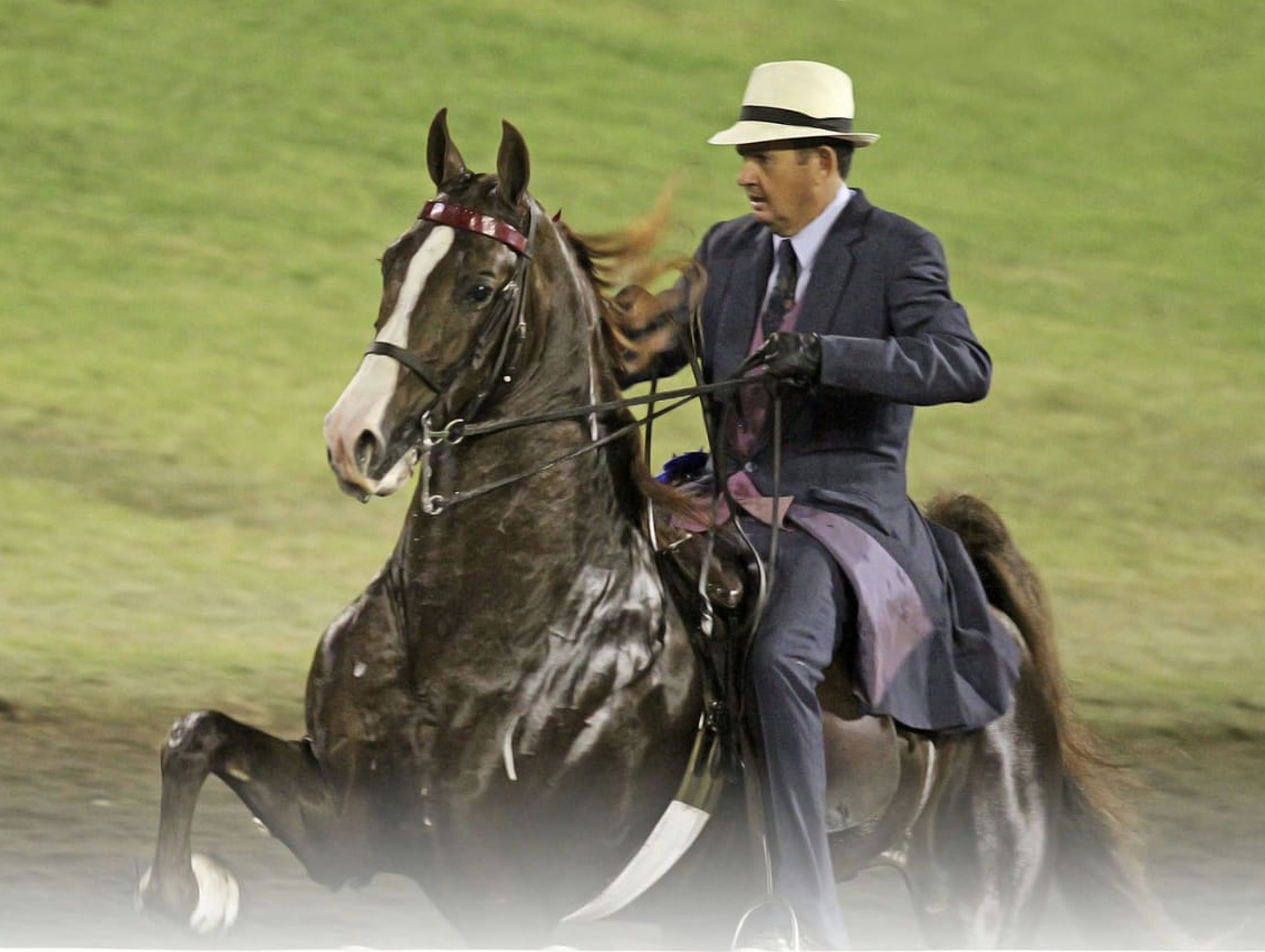 The Southern Saddlebred Fall Finale, held October 16-19 in Murfreesboro, Tenn., has hired CJ du Plessis of Bethulie, South Africa to officiate.
United States judges have been traveling to South Africa to mark the cards at their National Championships for over 25 years. World Cup equitation competitions are adjudicated by multi-national panels, but performance shows have not hired outside of the U.S. licensed judging pool.
"I judged the SA National Championship in 2010 with CJ," James Hale said. "I know him to be a good, honest, fair judge and a talented horseman. We wanted to do something different – to look outside the box when it came to selecting a judge for our show – and CJ was my first choice."
Jackie added, "He is a regular spectator at the KSF World's Championship Horse Show and we will ensure that he is apprised of class specifications and standards that may differ from those in South Africa, just as the U.S. judges are instructed prior to judging there. We are thrilled that he accepted our invitation and he is excited about opening the door for other SA judges to follow. I have no doubt he will do an excellent job."
As a fifth generation horseman and the third generation in the Saddlebred fraternity, CJ is living his passion and dream of breeding, training and showing horses in South Africa and abroad as well as judging at local and international shows.
In 1965 CJ's father, Charel Johannes bought a Saddlebred filly "Special Serenity" for the amount of R1 400; at the time it was an enormous price to pay for a horse. This filly would ultimately become the foundation of Saddlebred horses born on the family farm, Ruigtevlei, near Bethulie in the Free State in South Africa, where CJ and his family focus mainly on producing sheep, cattle and goats.
After University, both CJ and his brother Kosie, also an accomplished rider and trainer, spent time in the USA. CJ spent a year working in the States and also at Silver Brook Stables in Louisville, Kentucky. In 1993 CJ took over the breeding and showing program of the SA Saddle Horses at Ruigtevlei.
CJ became a judge in 2002, and has since judged the South African National Championships in Bloemfontein on three occasions and has also judged the South African Hackney Pony Championships on a number of occasions. He has also officiated as a judge at the major shows in Namibia.
He has judged with renowned judges Raymond Shively, Melissa and Melinda Moore, Brent Jacobs, Anne Judd, Bill Waller and James Hale. CJ is also the Chairperson of the Judge's Association in South Africa.
Ruigtevlei is synonymous with champions. The Du Plessis brothers believe in quality over quantity and select only the best stallions to breed with. South African champions bred and exhibited by the du Plessis brothers include Uncle Angus, Make A Brake, Mr. Freedom Hall, Mr. Mojive, the exceptional mare Miss Gracias, Song of Grace, Miss Shelbyville and most recently, Something French, winner of the Fine Harness Mare class at Bloemfontein in April 2019.
Visit www.SouthernSaddlebred.com for more information and a tentative class schedule.