Written by Heather Thomas
Category: Health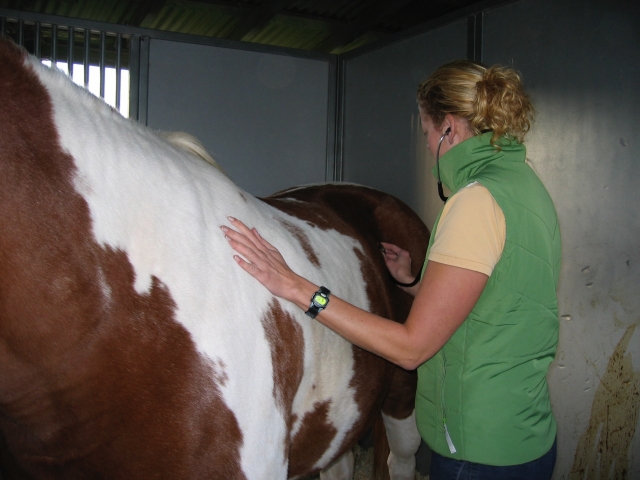 A physical exam is still one of the veterinarian's best methods of diagnosing colic. // Photo by Nora Grenager.
Equestrians dread few things like they dread a colicky horse, and for good reason.
Colic, of course, simply means abdominal pain in the horse, and it can stem from a wide range of causes, including an impaction, gas colic, a twisted gut or some other rare problem. In addition to the danger it poses to the horse, it's also a frustration for horse owners that, despite a wide array of modern technology, vets can't just look inside the horse to determine the problem. Colic is still a puzzle, and the only way to know with 100 percent certainty what's going on is to open the horse up surgically. Because of these limitations, there are two very important things to remember when dealing with colic: trust your vet's detective skills, and don't let your desire for full and perfect knowledge prevent you from acting quickly on the knowledge you do have.