Good Hands Finals announces exciting changes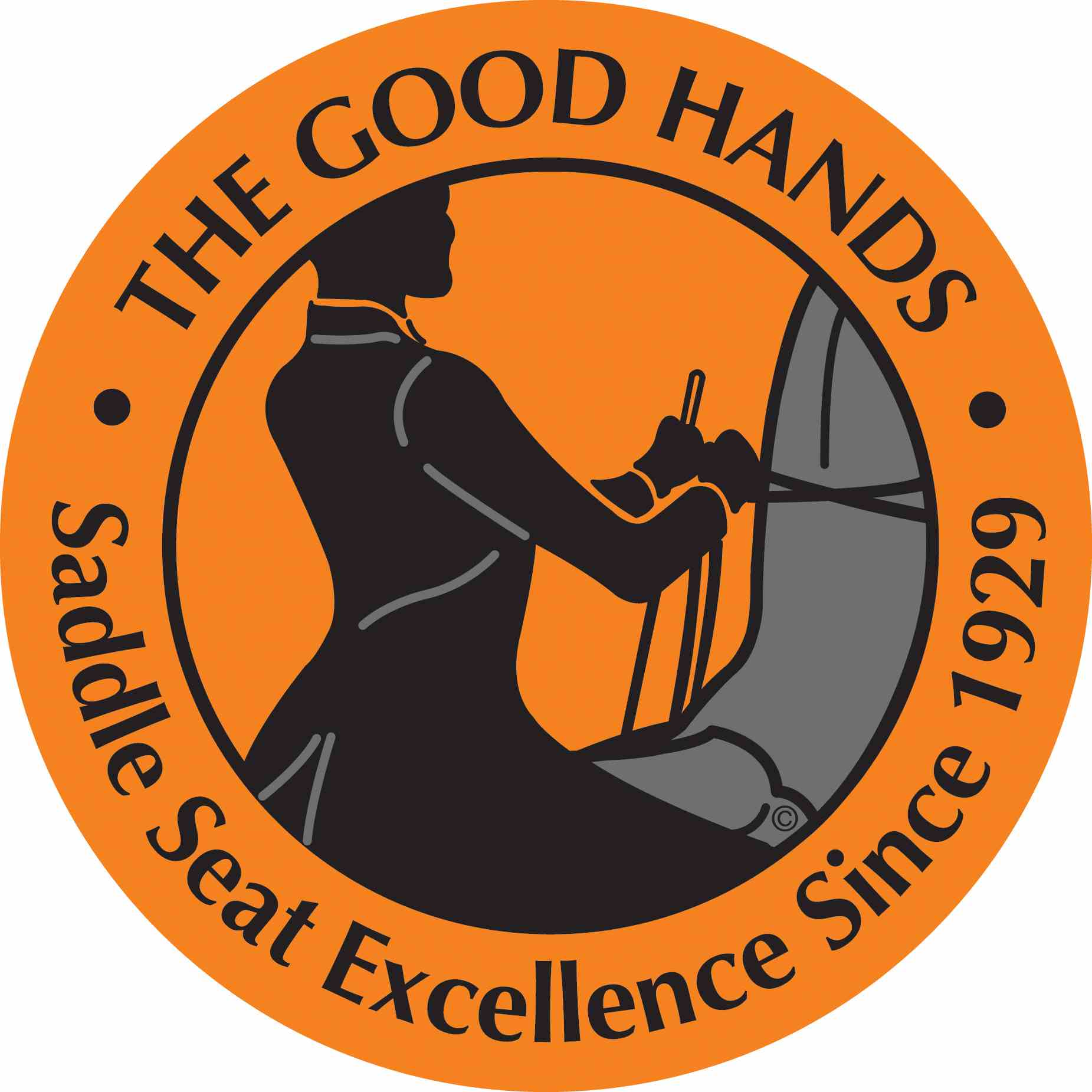 Riders qualify for The Good Hands Finals (held in October) by winning first or second in one of many qualifying classes held throughout the season at local shows across the county. Local shows without a qualifying class can easily add one by completing an application available at www.TheGoodHands.org. Shows do not have to be USEF to hold a Good Hands class. Application fee is $35 and includes the distinctive Good Hands "trophy" ribbon. Class specs, judging criteria and finals procedures are detailed in the USEF Rule Book.
With the "Good Hands" equitation program now in saddle seat hands, a new logo was designed to mark the program's evolution. The new design is the work of Diana Schaefer, a commercial artist who shows Saddlebreds. The logo's new tag line, "Saddle Seat Excellence Since 1929," came from Sharon Gardner, a former equitation "mom" (Kristen Gardner) and current member of the Finals organizing committee.
"A major goal of the committee is to provide a remarkable and memorable experience to each and every Good Hands Finals rider," said Gardner, who works with committee members Jessica Curl, Jessica Moctezuma, Lindsay Shearman and Jenna Winquist to make that happen.
All qualified riders receive a special congratulatory gift – last year a custom hair bow or suit tie in the Good Hands' orange/black colors and a personal invitation to the Finals held in October at the Mid-America Mane Event Show. Finals riders experience an exciting week of competition and focus on saddle seat equitation excellence made possible by official sponsor National Horseman, gold sponsor Elizabeth Goth and a number of in-kind sponsors. All Finals riders receive additional gifts including a swag bag and last year the distinctive Good Hands Finalist jacket, while one finalist won the drawing for a Wisconsin Wilderness vacation for 12. All Finals riders are honored at a special Friday night party that included individual introductions and presentation of the year's special gift before an admiring crowd of fellow exhibitors, trainers and proud family members.
Top 10 riders received additional gifts: every rider last year received a custom-designed GH Finals whip; while a $1,000 (cash) scholarship was awarded in a drawing. In addition to the medal, ribbons, trophy, title and bragging rights, the winning rider also won a custom oil painting.
As the first leg of the "Saddle Seat Triple Crown," the Good Hands Finals has been held for the past six years at the Mid-America Mane Event Show at the Illinois State Fairgrounds in Springfield. This year's Mane Event is October 22-25, 2015. The Good Hands Finals is the oldest saddle seat equitation finals in the country, having originated at Madison Square Garden in New York City. When the Finals moved to the more centrally located Mane Event Show, participation grew by 78%, making Good Hands the largest of the saddle seat finals.
The Good Hands Finals Advisory Committee members are Cindy Boel, Kathy Boggs, Lynda Freseth, Scott Matton, Todd Miles, Erin Richie, Barbe Smith and Tom Thorpe. For information on holding a Good Hands qualifying class call 847/537-4743, visit www.TheGoodHands.org, or email admin@MidAmericaHorseShow.org.