Riding Instructor Workshop February 28, 29 & March 1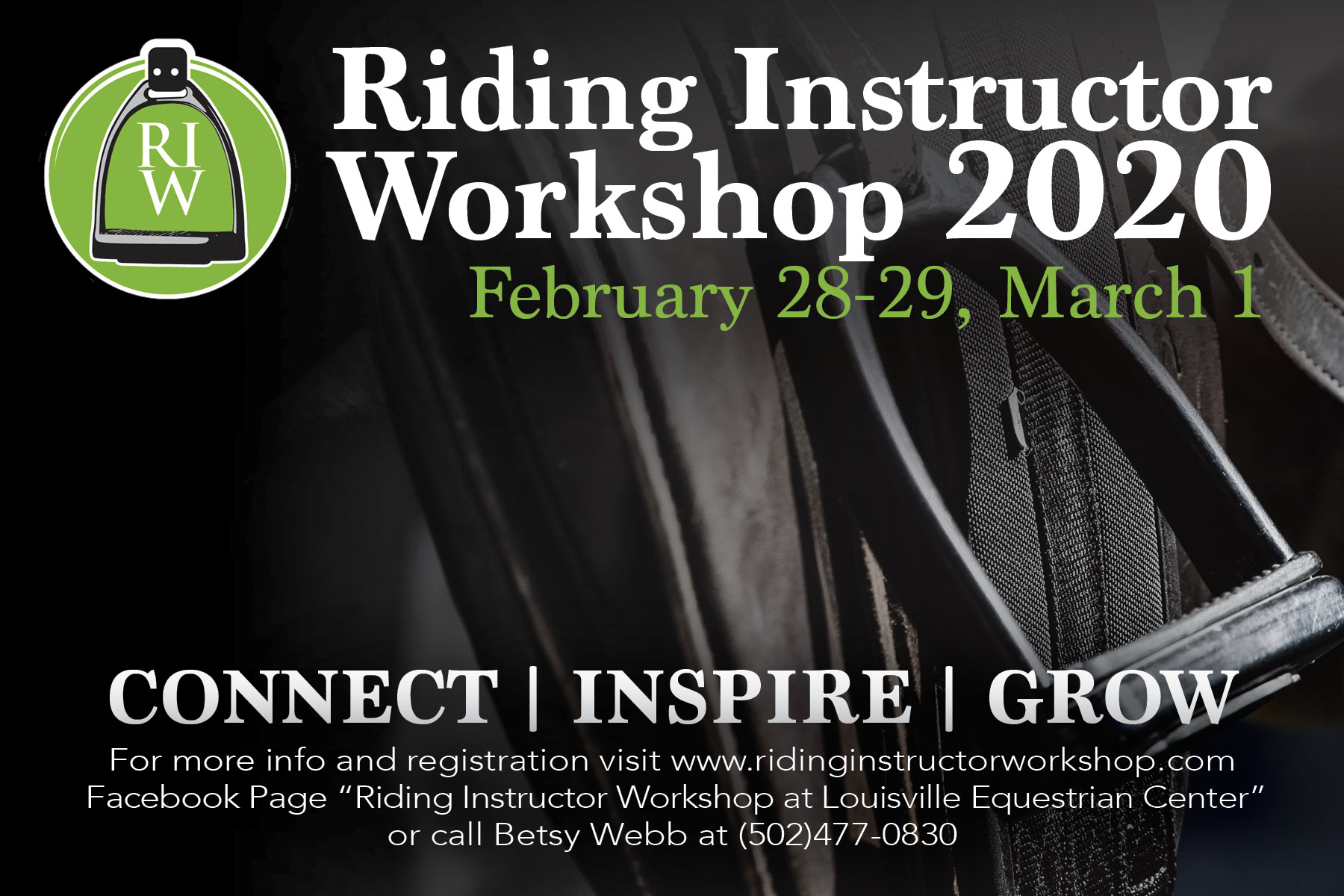 On February 28, 29 & March 1, riding instructors from across the country are invited to the fifth Riding Instructor Workshop (RIW) at the historic Rock Creek Riding Club in Louisville, Kentucky.
Betsy Webb has developed a workshop that encourages instructors and trainers of all disciplines and experience levels to gather for a weekend of professional development including networking, learning and problem solving. Topics will include making your lesson program more profitable, expanding your client base, extending your clients' shelf life, encouraging your clients to show and buy, and social media techniques. Attendees will share knowledge with outside professionals on marketing, accounting, insurance, social media and so much more!
This educational event will help riding instructors to develop and reach their desired goals. Attendees are encouraged to ask questions and learn from guest speakers, including Jamie Samples of Yellow Barn Media, Brian Wee of Next Level Horse Business and Deb Dyer of Advantage Ranch.
The workshop includes a meet and greet on Friday evening, and a full schedule of speakers, activities and round table discussions on Saturday and Sunday. Registration includes dinner Friday, lunch and dinner on Saturday and lunch on Sunday, as well as materials and handouts during the workshop.
To register visit www.louisvilleequestriancenter.com/riding-instructor-workshop/ or call (502) 477-0830.