Hillcroft Farm Hosts Carriages & Conversations Event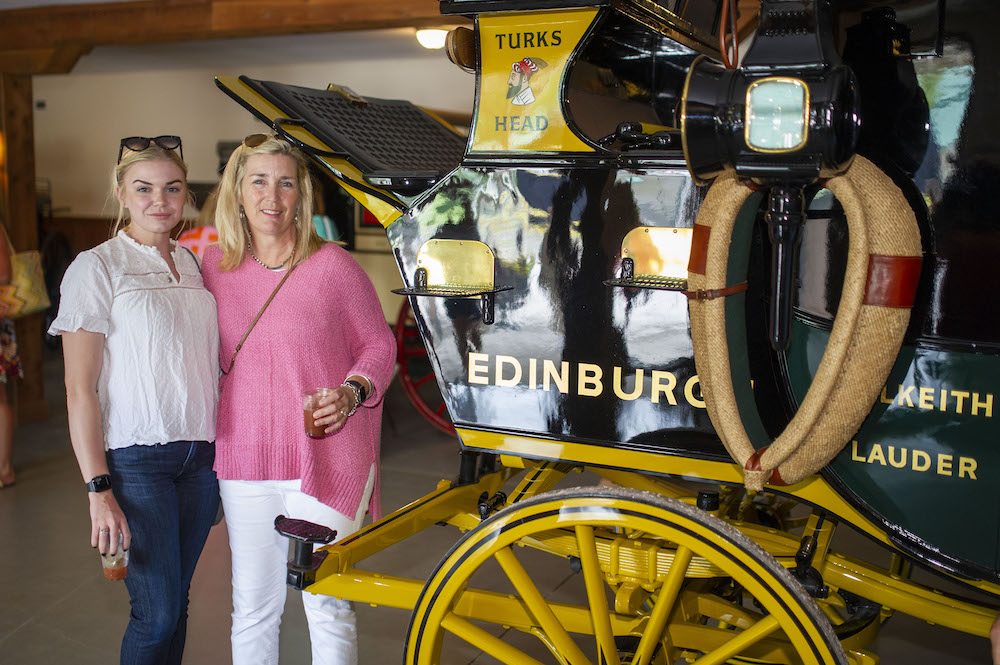 Guests enjoyed touring the Hillcroft Farm carriage collection. // Photo by Ron MorrowThe American Saddlebred Museum hosted Carriages and Conversations at Hillcroft Farm on Saturday, July 16. The Paris, Kentucky farm was a beautiful setting for a fun afternoon including lunch, a tour of Misdee Wrigley Miller's carriage collection and a panel discussion.
Panelists Misdee Miller, Jill Ryder and Katie Whaley spoke about carriage competitions, preserving carriages, and confirmed that the American Saddlebred is a wonderful driving horse, adding to the elegance of the sport.
Guests were surprised with an unveiling of a life-size equestrian statue of Misdee Wrigley Miller and WGC CH Grande Gil. She told the history of the horse's championship wins and their special relationship. The sculptor, Alexa King, was also in attendance and spoke to the crowd about her artistic process.
The Museum thanks all attendees and participants for supporting this fundraiser, which supports the educational mission of the American Saddlebred Museum to preserve the traditions and promote the heritage of the beautiful and athletic Saddlebred horse.