AHHS Youth Committee Hosts Arts Contest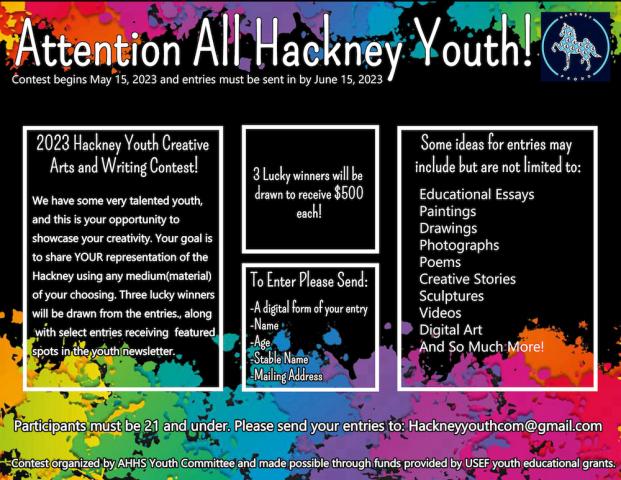 Attention all pony crazy youth ages 21 and under: The American Hackney Horse Society Youth Committee is hosting a Creative Arts Contest with some very big prizes. All entries will be entered in to a drawing where three participants will win $500 each. The contest will run from May 15 – June 15.
Entrants are encouraged to submit their representation of the Hackney pony and show their creativity and love for the Hackney breed. Photographs, videos, poems, songs, creative stories, paintings, sculptures, digital art….the sky is the limit!
Please see details on the event flyer and contact Katy Earehart at (734) 545-6501 with any questions, or email hackneyyouthcom@gmail.com.