Virginia Horse Center Decontaminated Following EHV-1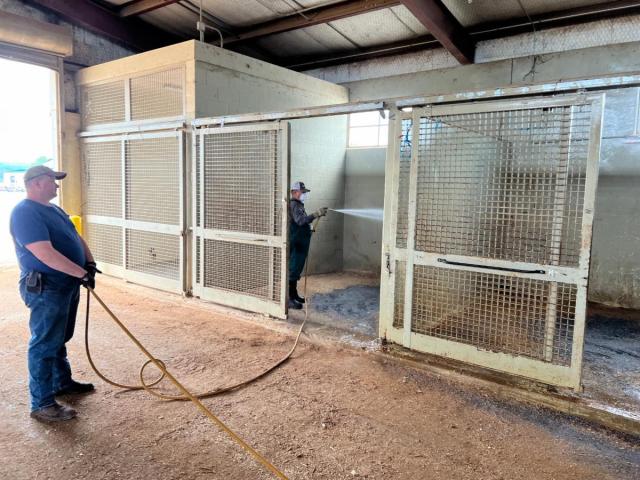 The Virginia Horse Center Foundation announced today that the facility has been thoroughly decontaminated following the EHV-1 cases reported during a recent show.
A Virginia State veterinarian-designated team handled the decontamination efforts, which began on Monday, June 26. All grounds equipment, including Bobcats, tractors, muck buckets, rakes, etc., have been sanitized.
According to Abby Sage, veterinarian for the VDACS Office of Veterinary Services, the facility is safe to use again.
"The coordinated effort with the show management staff facilitated a quick and thorough response," Sage said. "All barns have been disinfected and the Virginia Horse Center is safe for upcoming shows."
Per Sage, the virus can only live outside the horse for 48 hours unless in water, and the virus only spreads from a horse up to 30 feet. First exposure to first symptom takes seven days, Sage said. The affected horses had been on the grounds two days when the first symptom occurred, therefore neither of the horses contracted the virus on the Horse Center grounds.
For more detailed information, please contact Glenn Petty, VHC CEO at gpetty@horsecenter.org or (540) 464-2969 or visit the Virginia Department of Agriculture Veterinary Services website atvdacs.virginia.gov/animals-equine-herpes-virus.shtml.