Leg wraps, tails up, raincoats, and mud. Hearing any of these might provoke the thought, "The Lexington Experience." On the other hand, Red Mile sunsets, long straightaways, Fennels Tack Shop, and 81 years of tradition might also give you the same thought.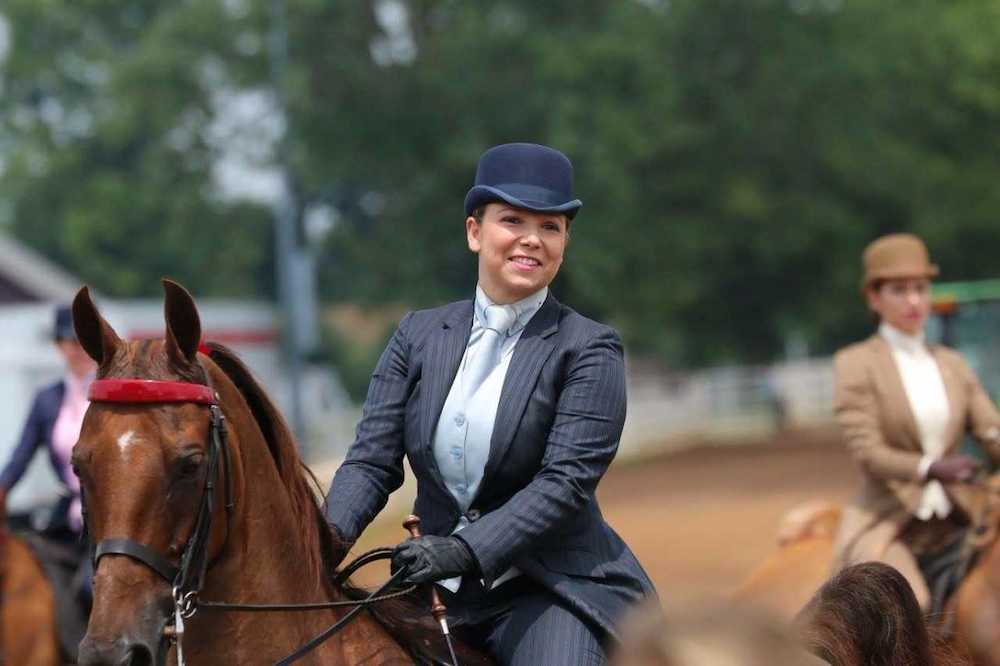 But this year, we were lucky enough to get the best of both worlds, and both expectations of Lexington were met, making The Last Mile one to remember.
Even though I haven't grown up showing at The Red Mile, I feel very lucky to have shown there the last two years. While I can say there is no thrill like racking down the long rails on a gaited horse, I have never felt the crazy anticipation rush waiting for the gate to open and the bugle to sound before the Adult Equitation National Finals.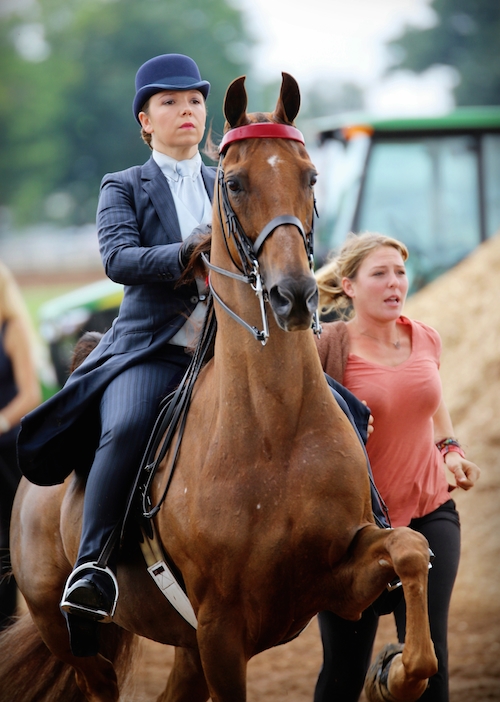 I can definitely say, there is no feeling like walking your pattern for the UPHA Challenge Cup Final on Friday at 8 a.m., in just about ankle-deep mud while the much awaited sun was beating down on the track. By Saturday night, we never thought we would ever be so happy to see dust when the tractor came in to drag the ring. I set my goal for both finals to try and have the best rail work and pattern I could, but if we happened to come out with a Top Ten ribbon that would be all the more special, and most importantly to just enjoy the ride. I couldn't have asked for a better partner to tackle one last year on The Red Mile with than CH Chantilly Castle. While my nerves were heightened due to all the mud, Tilly never waivered or even put an ear back.
During the rail portion, you could hear the squish and splash with each step around the track. After the rail work was completed, we waited for 17 riders to go before it was our turn to perform the pattern in both finals. Once the patterns were complete, there was one step left; we waited in the warm-up ring to hear the results just hoping that your number was one of those ten riders called back as the Top Ten. Not having made the ribbons before, needless to say I was beyond ecstatic and also in complete shock when I made the Top Ten.
As thrilled as I was, I realized that I had no idea what I was supposed to do now, this being the first time I had made it. I just kept saying "I don't know what to do; I've never done this before." Where do I go when we go back in? Do we go right for our ribbons? Do we trot in and wait? What comes next? The fun part was everyone around my confused self, trying to explain to me what to do as we're trotting back in. Well as it turns out, I was lucky enough to go through this whole questioning process twice!
In the end, we came out 8th out of 18 amazing riders in the USEF Medal Adult National final and 4th out of 18 in the UPHA Challenge Cup Adult National final! And I cannot thank David Chretien and Jessica Saft enough for not only getting us this far, but also for everything they do every day!