Written by Bonnie Hilton
Category: Training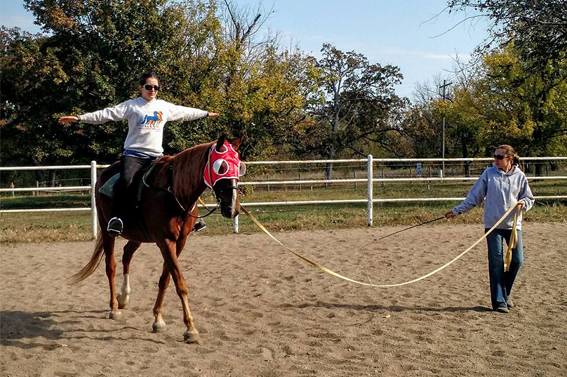 I didn't start learning how to ride on the end of a longe line. I wish I had because I would have had a more solid development and understanding of the independent seat and the nuances, the subtleties needed for the correct application of the aids, especially later in life when I started the sometimes arduous task of retraining.
As Alois Podhajsky stated in The Complete Training of the Horse and Rider, "Even when presenting a fully trained horse, a rider must have considerable knowledge and experience. How much more he will require to train an untrained horse and still more to retrain a badly trained one." (Please note that I will be quoting from this same classic work by Podhajsky in other areas of this article.)
If I had started my riding career on the longe I would not have spent years struggling, as so many riders continue to do, to learn how to produce, allow and actually ride forward, instead of trying to make forward happen by force. I lacked as a rider the training as, "the physical and mental proficiency to be able to follow them with skill and power, and be able to resist them if necessary." As a youngster I developed the seat of the pants style of riding, a strong foundation in part but far from complete in the skill aspect. It was a foundation that had to be broken down in order to build anew in 1970 and it started when I was first put on the longe in Vermont prior to going to England and then a decade later in Massachusetts on the longe when I started studying body awareness.