Queer Eye's Carson Kressley On Saddlebreds And His New Television Show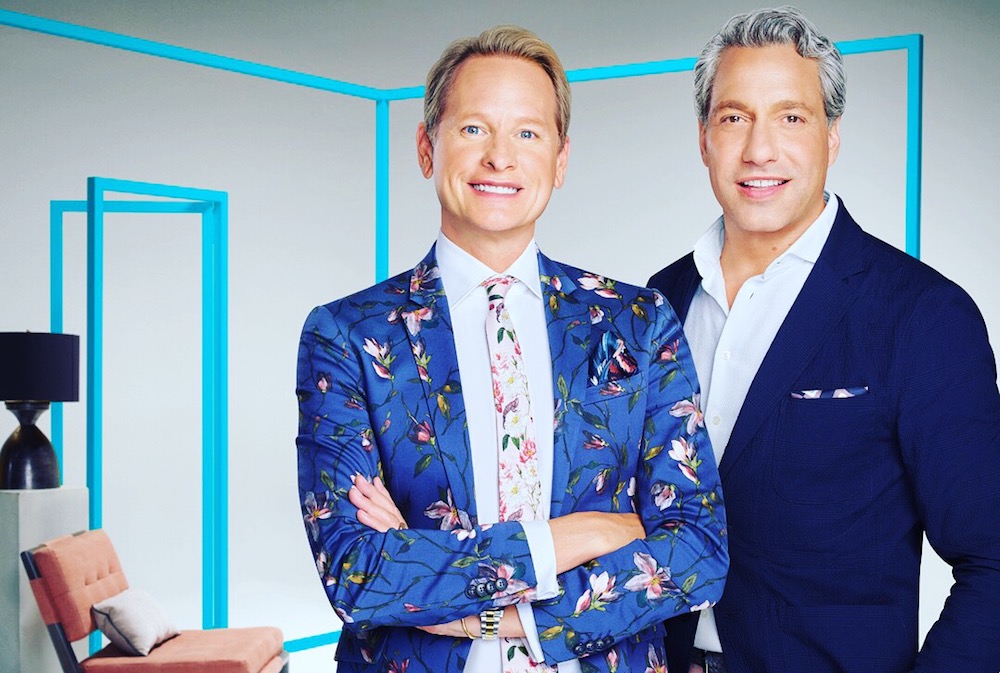 Though it can be easy to forget due to his down-to-earth personality, American Saddlebred enthusiast Carson Kressley is not just a horseperson, but a fashion guru and television star.
Now, along with good friend Thom Filicia, another former Queer Eye for the Straight Guy star, he has a new show airing on Bravo: Get a Room with Carson & Thom. Its premise? Carson gives home makeovers a try with the help of pro interior designer Thom.
Always gracious, Carson was kind enough to answer a few questions those in the Saddlebred show world – and beyond – have been itching to know.
What has it been like working on Get a Room?
It has been a real joy. I love a good makeover and stepping into the home space has been really fun. I've designed my apartment in New York and also my farm house in Pennsylvania and that was great fun, but now having the chance to work on a wide variety of homes with Thom Filicia (who was one of my cast mates on Queer Eye) has been a blast, but also really educational for me. I've really learned a lot!
Has it been different than other shows you've done in the past?
Well, most of my other shows have focused mostly on fashion. I really have a passion for interior design, so it's been so gratifying to make that transition and connect my fashion sense to interior design.
How do you feel about the premiere, which is quickly approaching?
It's always exciting when a new project – which was many, many months in the making – finally comes to fruition and hits the airwaves. I guess it's not that dissimilar from developing a young show horse and bringing it out.
In what ways are you currently involved in the show horse industry?
I've been constantly involved in the show horse world non-stop for about the last 35 years. I've been lucky to own and show and sell several World's Champions. This year has been a bit light for me, as I had almost no free time to show, although I always make time for my two favorite shows: Devon and Louisville. I showed my new gaited horse, Arrowhead's Undeniable, at Devon and was fortunate to catch-drive my sister's horse Ultimate Charm, by the late, great (SA) Kalarama's Ultimate Choice, at Louisville. He was a superstar, and that was especially thrilling, as he is one my family bred and raised. We have several nice youngsters at home, along with a select band of about five broodmares. I also have a very exciting junior harness mare by Samur at Broadmoor, close to my farm in Pennsylvania. All my other show horses and prospects are with Melinda Moore and Robert Gardiner at Arrowhead Farm in Kentucky.
Any chance you may eventually design an equestrian-themed home?
I already have! My New York apartment is in a style I call "Kentucky Regency." It's got the glitz and glam of Hollywood Regency, but it's toned down with darker silks, velvets and linens as well as lots of equestrian artwork to give it a Kentucky vibe. It's a bit like a modern take on Ralph Lauren, with whom I worked for many years. The farmhouse in Pennsylvania is also a bit of an equestrian theme park. I just can't help myself.
What do you think Saddlebred/show horse enthusiasts would appreciate or like most about the show?
Well, I think we all appreciate Saddlebreds because they are extremely stylish and exciting to watch. I hope they all feel the same about Get a Room!
With the 2018 show season winding down, equestrians may soon be searching for other ways to spend their time. For those in need of a little extra style and excitement, Get a Room with Carson & Thom premieres October 19 at 9 p.m. ET on Bravo.