Midwest Charity Exhibitors Discuss Industry Problems During Town Hall Meeting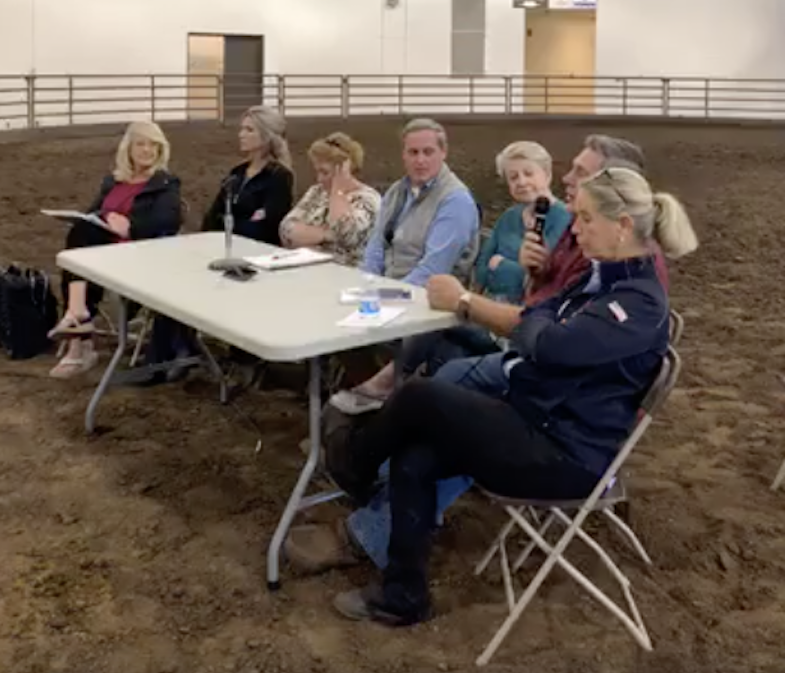 A "town hall" style meeting was held at the Midwest Charity Horse Show June 13 to discuss the current problems facing the show horse industry. This was the third in a series of town hall meetings this show season. The first was held at F.A.S.H. Spring in Minnesota and the second at Madison Classic in Wisconsin.
Midwest's meeting was held in the Livestock Arena following the Thursday morning session. Panelists included Donna Pettry-Smith, Melissa Moore, Paula Briney, David Mount, Judy Werner, Scott Matton and Barbe Smith.
The meeting began with each panelist answering the question, "What is the greatest issue facing the show horse industry today?" The floor was then opened to questions from the many exhibitors in attendance.
Many of the topics of discussion revolved around USEF and the recently enacted Safe Sport policy, as well as how this policy affects lesson programs and industry growth.
Watch the entire meeting, recorded by Horse Show Wire, below: