Written by Marcella Peyre-Ferry
Category: Breeding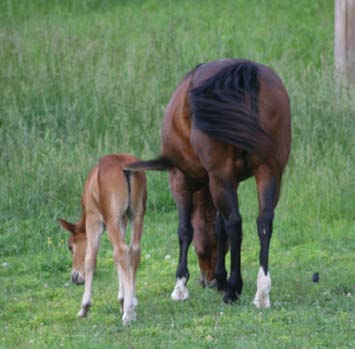 If you have gone through all the pros and cons and decided to breed your mare, you have nearly a year to prepare for the new arrival, but don't wait until the last minute — start now.
As I have written before, I have never had one of my own mares bred, but I have some experience. My sister-in-law was an Arabian breeder long ago, and I have many friends and neighbors that stand stallions or have a nice crop of foals each year.
I have heard many sad stories of what can go wrong. Generally those come from the horse owner who is breeding a mare for the first time. Big breeders have sad tales to tell too, but they also have the background and experience to be prepared when things go wrong.