If You Buy A Show Horse Just To Show, You're Missing The Point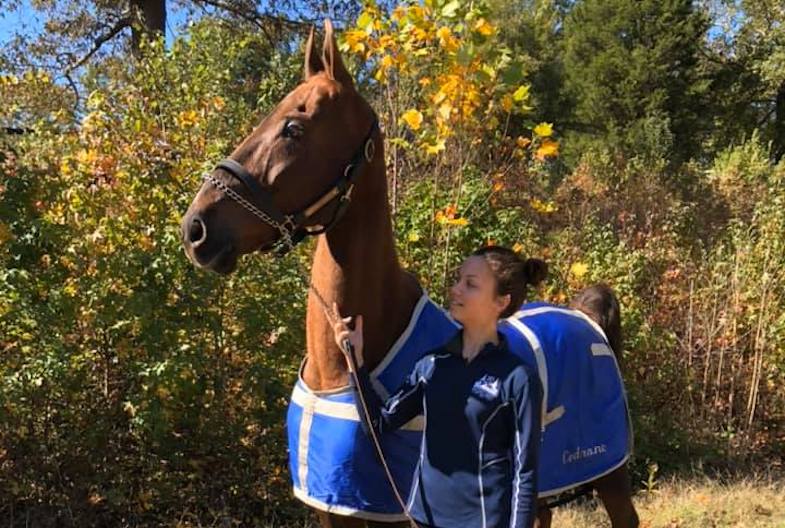 This past October we had the opportunity to purchase a horse that we hoped would provide new challenges and moments of joy for our daughter. We looked forward to the 2020 show season with anticipation and excitement and were fortunate to watch as our daughter entered a Park class for the very first time with a longtime friend joining her in the ring and showing for the same barn. It was all we could have hoped for ... until it wasn't.
On the heels of that fun-filled horse show weekend came the COVID-19 pandemic, and everything came to a screeching halt for us, as it did for most people. Barn Days were cancelled, and we all sat stunned as show after show disappeared before our eyes. While there are clearly larger concerns than missing Barn Days or horse shows, it is still difficult to lose things that bring so much joy to our lives.
I have been asked on different occasions how this has impacted our family. Recently I was asked by someone if I felt regret in purchasing this horse in light of the current state of the world. Clearly this person was implying that, since my daughter was unable to show, he was not serving his intended purpose. At the time I responded with a simple "no." I chose not to elaborate because this question came from a non-horse person, and for them to understand my answer I would've needed to get them to understand the depths of the human-horse connection, and I did not feel up to the task. But looking back on the conversation, it is clear that their question betrayed a real misunderstanding of why we purchased this horse to begin with. The speaker thought our main purpose in purchasing him was to earn show ring accolades. But that was always supplementary. It was never the real point.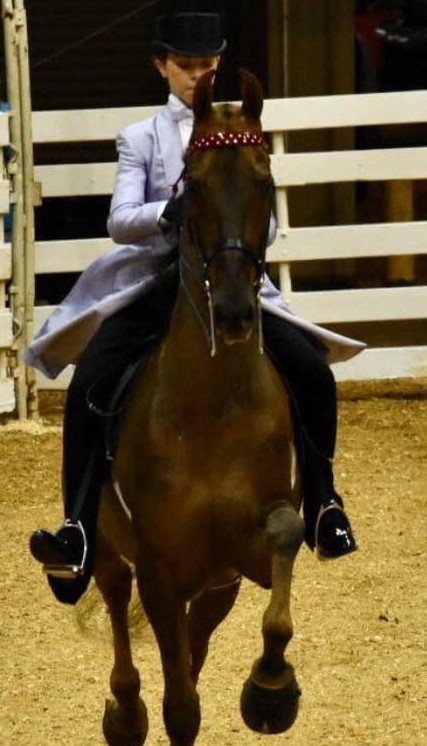 The truth is, you do not buy a horse of this caliber for what he accomplishes in the show ring. You buy a horse of this caliber for the relationship he forms with your daughter, the life lessons they share and who he helps her to become because of their relationship.
Shows or no shows, I have seen this magic at work already. I've seen it in the way the two have reached for and achieved small goals in each ride. Moving from a road pony to a park horse has come with challenges. He has been an amazing partner as she regained equitation skills and mastered the specific qualities of his tremendous canter.
And I have seen what horses inspire in the others around her who also love them; the collegiality, love, respect and support that the Saddlebred community is capable of. I have seen the tremendous care and commitment of the trainers, assistant trainers and grooms as they work to keep all of us connected to our horses during this time. (You haven't lived until you have FaceTimed with your horse.)
We are all missing horse shows and time together, but we also share a common bond in our love for the amazing animals in our lives. Make no mistake, I look forward to the day my daughter and her amazing horse can once again enter the show ring, but those classes are only a fraction of their relationship. And because of that – shows or no shows – he is still the best investment I've ever made.