Written by Sarah White Thielmeier
Category: Events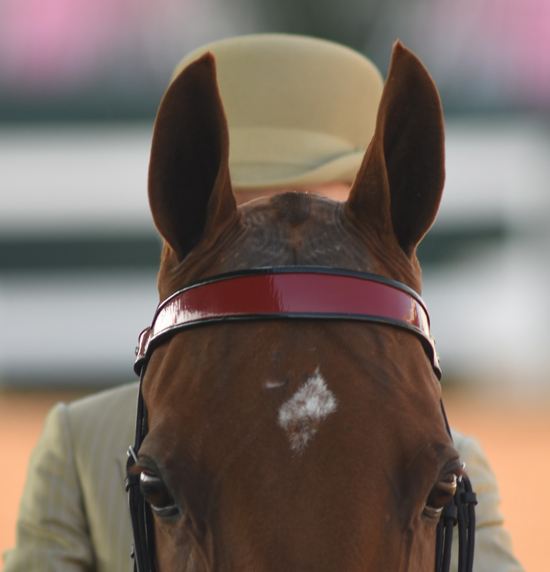 The Lexington Junior League Horse Show is an area tradition that draws people from all over the country. This year, The Red Mile was in the middle of getting a facelift with the front of the grandstand building and parking still under construction. The dedicated women of the Lexington Junior League made all possible accommodations, moving the horse show office and providing parking on the infield, to help the show run smoothly despite the construction.
They also had to accommodate the weather when the bright skies and warm temperatures early in the week turned to rain and storms by the weekend, postponing Friday night's session until Saturday afternoon to have time to get the ring in shape again. This show is always known as a drought buster locally, but the amount of rain that came down in just one afternoon/evening was excessive along with the high winds. Some exhibitors who saw the ring early on Saturday scratched due to the footing, but just a few hours later, the ring was back in show shape and ready to go for the 3 p.m. and 7 p.m. sessions. Luckily, the bad weather on Friday afternoon came after the end of the last day session and spared Family Night on Thursday. Also, while the Friday night exhibitors party was cancelled, Siren Song Stables still went on with their barn party, welcoming all attendees.
While we love the show for the horses and competition, it shouldn't be forgotten that the show is the Lexington Junior League's biggest fundraiser, raising money for many meaningful local charities including the Alzheimer's Association, Hospice of the Bluegrass, and the University of Kentucky's Children's Miracle Network to name just a few. By supporting this show, exhibitors and attendees provide much needed support for the local area as well.