Written by Allie Layos
Category: Events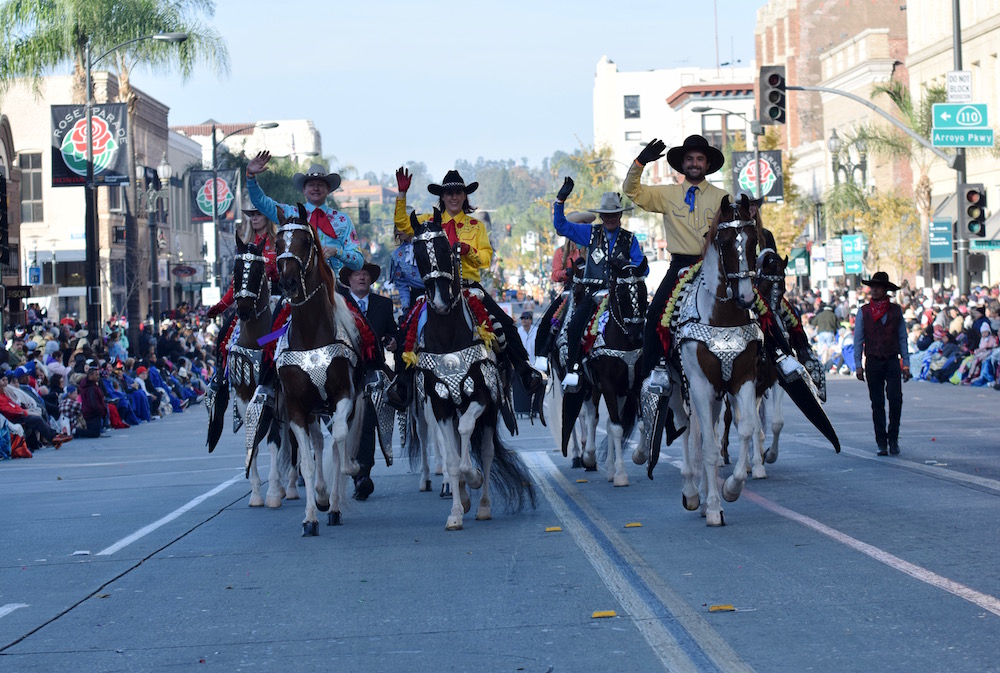 It was around 3 a.m. and our van was crawling down a section of Interstate 210 at about five miles an hour…on purpose. Usually flooded with typical California traffic, the interstate was quiet now, shut down and transformed into a parking lot for the grand spectacle that was about to take place.
From my spot in the back row of the passenger van, where I sat gripping my large camera, I gazed out the window into the relative darkness as a seemingly endless procession of horse trailers passed through my vision. Our destination was a bit further up the highway – the brightest part, where two semi-trailers and eleven horses were parked between a pair of floodlights. This was the Scripps Miramar Ranch staging area for the 129th Rose Parade. And I was here to cover it.