Written by Allie Layos
Category: Events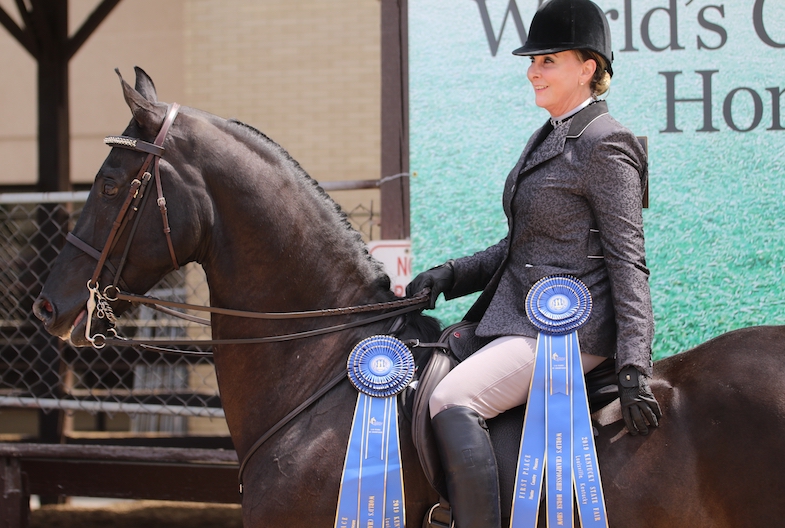 On Sunday August 18th during the final class of the day session, Undercover and Marie Gwinn made Saddlebred history by being the first-ever team to be named ASB Hunter Country Pleasure World's Champions.
This inaugural class at the World's Championship Horse Show saw 20 hunter horses hit the Green Shavings. And it wasn't Marie's first time being a trailblazer at Louisville.