Written by Allie Layos
Category: Events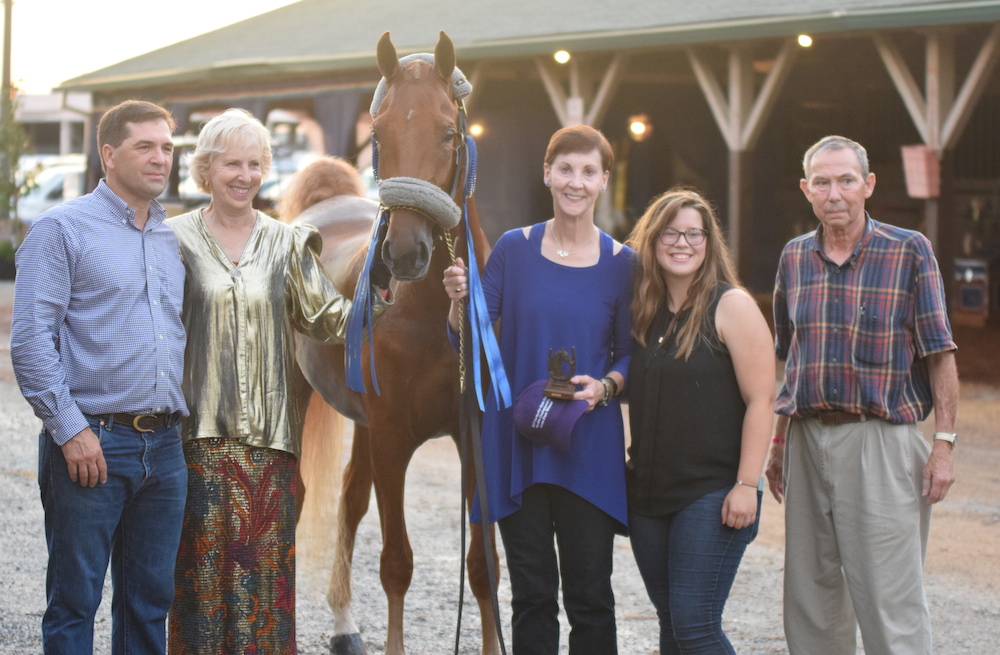 There may have never been a horse more aptly named than Carol Reedy's three-year-old superstar, Lovely. The beautiful fine harness mare made Tuesday evening in Freedom Hall one to remember when she pranced to the blue ribbon during her electrifying performance in the 2017 ASR National Three-Year-Old Fine Harness Futurity.
In addition to her stunning looks, she stood out for her exceptional talent; at just three years old, she looks like a seasoned campaigner. Her arched neck and effortless bouncing park walk turned heads and took breath away, with everyone wanting to know who she was and where she had come from.