Written by Allie Layos
Category: Events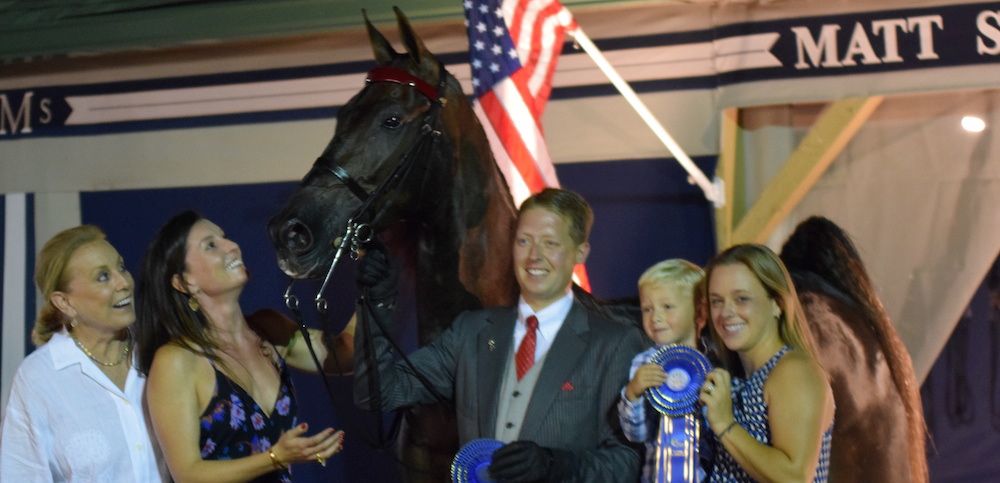 When CH Honey Badger entered Freedom Hall Wednesday night at the World's Championship Horse Show, it was the first time his fans had seen him compete in over a year. It was a serious and even life threatening injury that had kept him from the show ring, so it was an emotional moment when he trotted and racked his way to the blue in the Five-Gaited Gelding Stake looking possibly better than ever, eliciting tears from his Matt Shiflet Stables family and his fans alike.
Here is everything you wanted to know about Honey Badger, or "Rocky," and his comeback.