Written by Jane Simmons
Category: Profiles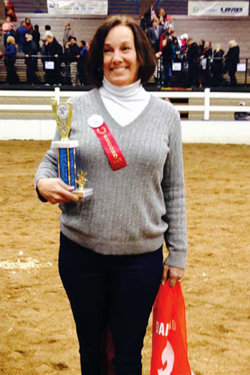 When she took over heading up the Saddle Seat discipline of Stephens College's equestrian program in July 2014, Kelly Hulse was already an Adjunct Professor there since the Fall of 2013.
"I was so excited and happy to be able to continue working with the girls I had come to know well."
After Stephens College advertised in a national search for the full-time position, Adjunct Professor Kelly applied. Following the review of all the applicants, the school's selection committee offered the job to Kelly.
In her Stephens job, Kelly teaches "three riding/driving classes, currently using 16 American Saddlebreds, Hackneys, and Morgans," she said in our December interview.