Written by Dallys Malenfant
Category: Learn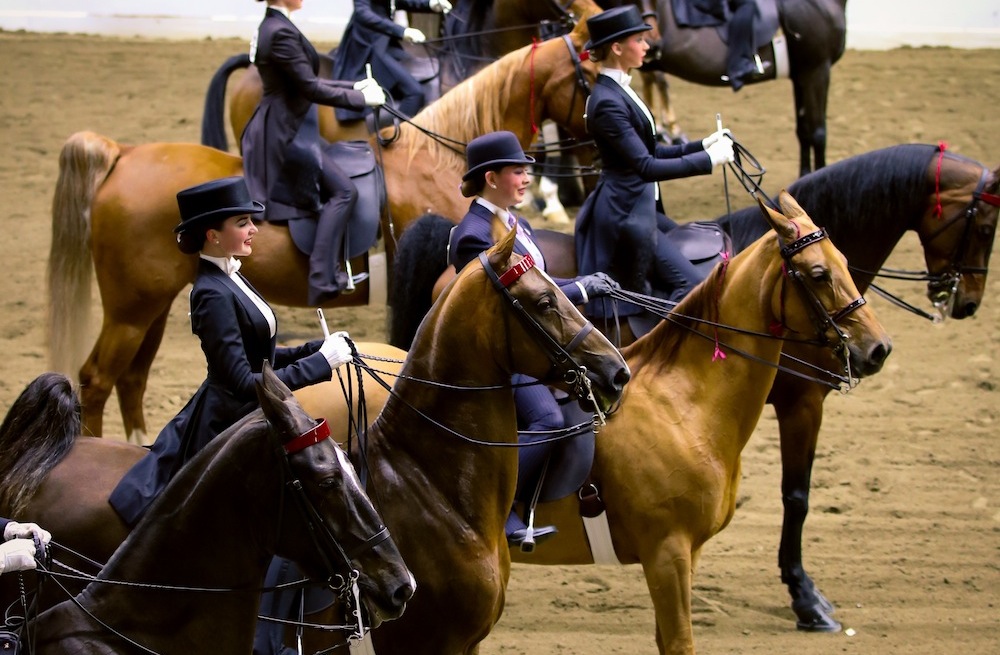 A group of equitation horses patiently awaiting the results of the NEHC Saddle Seat Medal Finals. Photo by Dallys Malenfant.
Choosing the "perfect" equitation horse can be a tall order. Whether you're looking at a seasoned veteran or a new face in the division, the choice you make can have significant consequences for the equation rider. Finding the correct combination of riding style, size, and attitude is essential when you're looking to pair your equitation rider with a new partner.