Written by Marcella Peyre-Ferry
Category: Learn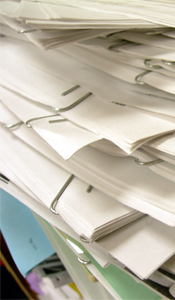 There are horse shows that go on for years with great success and then it suddenly ebbs, with the show holders never knowing why. Other shows may be just as confused when they have a year with a huge jump in participation for no obvious reason.
Whether your show is growing, failing, or remaining pretty much the same from year to year, knowing why is useful. If you have good data on why people like your show or chose to pass it up, you can build on the positive features and correct the bad ones.
Word of mouth is the most obvious way to find out what people think, but it is not necessarily the most dependable. Some people hesitate to say what they are really thinking because they do not want to offend anyone, or because they don't feel that their problems are big enough to matter. On the other side, there are always a few people who come away from a show angry and have no problem telling everyone their complaints.
An anonymous survey is probably the best way to get a real picture of how entrants feel about a show. You can do it on site by providing paper survey forms that can be completed and turned in at the show or mailed later, but there are modern ways that may work better. Survey Monkey and other services provide quick and easy ways to get feedback on your horse show, or create a survey of your own for entrants to fill out along with their online entry forms. People who would not bother to take the time to fill out a printed form with pen or pencil might be more likely to respond to an e-mailed survey request. You can add to the incentive for people to respond by offering a prize of some sort to the winner of a drawing from all respondents.